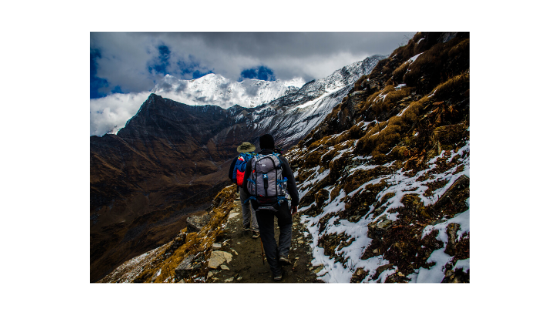 What Mountain Will You Climb?
What do you want in life? Are you comfortable with where you are now, what about where your life is heading? What are your dreams? How far do you want to go?
The vast majority of people rarely venture from their known comfort. We play the game of life with the same actions and create situations that are familiar. Often while longing to live with greater authenticity, to create a legacy, to fulfill a purpose.
Unfortunately, life doesn't change until we make some changes. For example, our perceptions and engaging new thinking/behaviors. Since humans naturally seek comfort, this is quite the conundrum. It seems that one has to choose between comfort and growth. What mountain will you climb?
Life is a continual flow carrying us with it.
However, when the direction of our life's course isn't what we think we want or need, it's time to take a step back. Time to examine our willingness to move outside our known comfort zone and venture into new territory. Or a new mountain to climb.
NLP teaches us that there is a full range of choices between all-or-nothing, status quo or change, comfort or growth. Most people don't even recognize their self-imposed limits. Consequently, new actions often fall outside of our current comfort zone. Therefore, people spend more time in 'thinking mode' than engaging the opportunities life offers.
Creating the life you want requires taking necessary steps. However, some people are prone to leap first and figure out the best recovery. While others need careful planning and testing. In studying NLP, we explore the linguistic and behavioral patterns of digital (yes/no, on/off) and analog (incremental movement in a direction).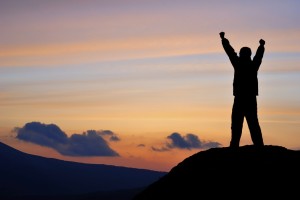 Think about a switch that has more choices than just on or off, and instead has a dimmer/brightener control on your light fixture or a thermostat setting. Now, bring that concept to your idea of incremental change and bringing more choices into your comfort zone. What mountain will you climb?
Flexibility
Over years of teaching NLP and Coaching, I have met many fascinating people. Particularly, one amazing man, who participated in our NLP Coach/Practitioner and Master level classes in Dubai. He opened my eyes to the immense scope of analogical thinking and action.
Allan Nielsen, Danish, and a former professional football player has the distinction of having won the 1999 League Cup, scoring the winning goal. As an integral part of the Denmark national football team from 1996 to 2001, he competed for Denmark in the international 1996 European Championship, 1998 FIFA World Cup, and Euro 2000 tournaments. I knew none of this during the course. I did, however, notice how quickly he was integrating the NLP models of behavioral and linguistic change. And how skillfully he coached others throughout the courses.
His flexibility with even the most complex models seemed so natural. I've seen this level of assimilation before. Yet something stood out with Allan that I found intriguing. By the time we were working with the model of core beliefs and identity, it became evident that he was living his life with an astounding level of freedom from limiting beliefs.
Demonstration
I watched him demonstrate this in all areas. And most impressively, without the ego need that cries out "Hey, look at me". Most strive toward engaging in life with balance and appreciation. Allan is one of those remarkable individuals who exemplify balance and appreciation. In June 2016 he climbed Mount Blanc, again demonstrating that living a no-limit life is something to aspire toward.
Not to say we should all endeavor to climb a mountain, yet don't we face mountains in our everyday quest for fulfillment and happiness? What mountain will you climb?
Change takes place on the edge of the familiar. Consider this the time to step outside what you know and are familiar with and into territory that is ripe for growth.
Here are some exceedingly simple steps that research has shown can take you farther than you might expect:
Make a change from your typical media. Read a different genre of a book than you usually read. Listen to a new type of music. Watch a movie or TV show that you would've never considered before. Shake things up a little bit by watching and listening to something new.
Try new foods. Find a new restaurant, something exotic. It can be risky and somewhat uncomfortable to try new foods, and that's precisely the point. Learn to live outside your norm.
Shake up your other routines. Get up two hours earlier. Take public transportation downtown instead of driving. Meditate each evening for a month. Assume a do-it-now attitude. Create some new tiny habits and add to those patterns until you have new strategies. Take on some new activities.
Take a Comfort Zone Challenge. This challenge has become a popular idea. The purpose of a Comfort Zone Challenge is to increase your resistance to social judgment. You build your courage and confidence, but never put yourself in any real danger. A few examples include:
Sing your favorite song aloud in the grocery store or while walking down the street.
Or perhaps,
Start a conversation with a friendly stranger.
Walk around town with a huge smile on your face.
Make eye contact and greet people cordially.
Talk with someone who is unknown to you and start asking them about their life.
Make small changes. The idea of too big a change may be why you stay in a comfort zone. Make a small change in your life and take things a little further each week. If you're afraid of heights, look out a second-story window. Next week, try the third floor. Several small changes are as effective as a single, larger one.
Studies have shown that maximum productivity and performance happen during times of moderate stress. Stress helps us focus and perform. Being too comfortable creates challenges. By stretching yourself a bit on purpose, you'll learn to deal with uncertainty.
Visit somewhere new. Spend the night in a new town. Try camping in the mountains. Rent an RV for a week. Or just try the mom and pop grocery store on the other side of the city instead of the big box store down the street.
Learn to deal with being uncomfortable. Being uncomfortable isn't always a good reason not to do something. Learn yoga, meditation, mindfulness, or another stress-reducing technique. Apply it whenever you're feeling stressed. It won't be long before you can confidently do and experience new things.
Finally, take the challenge of personal and professional development to the next level. Sign up for a course or program that will stretch your intellect and open your mind.
Break out of your comfort zone
Furthermore, live your life from a new perspective. Your comfort zone will trap you if you let it. Living beyond your current habits is possible. A little bravery can completely change your life, go ahead, and discover what adventures await you.
Think of the mountain or mountains you will climb.
It's worth the effort and the new view is exhilarating. – Marilou Seavey, PCC & Master NLP Trainer
Are you ready to enhance your personal excellence and potential in all areas of your life?
Then give us a call to schedule a consultation. Contact Us: