NLP & Coaching Sessions Available Now
From time to time, we all get impulses for change. It might be because we get inspired… A new possibility might occur to you… You get a flash of insight… A situation in your work or personal life challenges you…
Most often it's because something has gotten worse than you're willing to tolerate and you say, "I've had enough!"
Because coaching sessions by Zoom or phone are available, it is easy to fit coaching sessions into even the busiest life.
For a free, pre-coach session interview to discover for yourself what you will gain from coaching in the specific areas where you will benefit most.
USA Phone: +919 869 7299. For Coaches in the UAE phone: 971 50 365 3756   Or email-

[email protected]
The MindBridge International NLP Coaching Team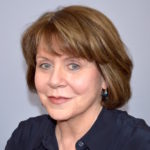 Marilou Seavey, PCC
MindBidge Trainings, President
Marilou Seavey, a Master NLP Trainer & NLP Professional Coach, facilitates personal and professional change worldwide. She assists people from all walks of life with the interior design of their lives-redefining who they are and getting them on track and "on purpose".
She has a special ability to create an ideal atmosphere for growth whether she is working with individuals or company teams. Her passionate belief is that she can help people free up something powerful inside themselves… and that it is easier than they think.
Marilou's work in the field of human potential and her study of NLP for over 25 years has formed the basis of her life's work. For Marilou, NLP Coaching is part art, part science, with an elegance based on the efficiency with which it can create change at any level. She continues to stay focused on pragmatic and useful applications for people in their everyday lives.
Marilou holds her Trainers' Certification from NLPU, the premier NLP research and development institute. She is  certified in Ericksonian and Traditional Hypnosis and Integral Eye Movement Therapy. Her NLP Practitioner and Master Practitioner Certifications were received from the Massachusetts Institute of NLP.
Marilou is an ICF (International Coach Federation) credentialed Professional Certified Coach (PCC), NLP Master Practitioner and Trainer since 1982 and is the ANLP International Ambassador for the UAE. Marilou is committed to letting people in on the fact that "successful and prosperous living is an enlightening experience."

Jerry Seavey, PCC
MindBridge Trainings, CEO
Jerry Seavey is a MindBridge Master NLP Coach Trainer who has traveled the globe for more than a third of a century teaching people how to create exceptional success, and enhanced problem solving abilities in their personal and professional lives. He has devoted his career to the study, research, and teaching the effective development of the extraordinary faculties of our human potential.
Today, he is one of the foremost leaders in the field. His approach combines the knowledge of a psychologist, the determination and charisma of a business leader, and the sensitivity of a philosopher. Since 1971, when he founded the company that is today MindBridge, Jerry has been recognized as an expert in the field of personal and professional growth. His positive and effective teaching style has helped tens of thousands of people, from all walks of life, have a higher quality of life.
Certified in Leadership Agility 360, debriefing and coaching, he also conducts corporate trainings and executive coaching in helping business professionals develop influential communication and leadership agility .
Jerry holds a Masters Certification in NLP and International Coach Federation (ICF) credentialed Professional Certified Coach (PCC) and internationally board credentialed by the Association of Neuro Linguistic Programming and is the International ANLP Ambassador for the US.
."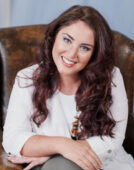 Gemma Frankland
NLP Professional Coach & Assistant Trainer
Gemma is part of the MindBridge team in Dubai, as she is passionate about helping others realize their full potential, having experienced the transformation that the training has brought to her life and career.
Gemma has completed her NLP Professional Life Coach, NLP Master Practitioner, and Transformational Hypnotherapy certifications. She also holds a Diploma in Regulated Financial Planning with the CII. After almost 20 years working in finance, her interest in Coaching came about while she was a Director in an international wealth management firm and became curious about how NLP Coaching could assist with behavior in both clients and colleagues. After completing her certifications with MindBridge she left her corporate finance position to pursue her own Coaching and Consultancy firm.
Through a combination of techniques, she works one on one with clients who are seeking the freedom and clarity to become balanced and authentic versions of themselves. She specializes in the area of wellbeing for professional women, who desire to feel healthy, wealthy and worthy in their personal and professional lives. With her finance background, she often works with people who have fallen out of love with money and want to learn the components to creating a life of abundance that they are proud to be living.
In her Consultancy, Gemma works with business owners, mainly in the finance sector; providing them with bespoke training to motivate and energize them and their teams. Harnessing the power of effective communication, she helps business owners redefine what it means to be a success in the workplace.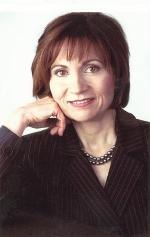 MaryJo Peterson, LICSWJerry Seavey, PCC
NLP Professional Coach & Assistant Trainer
MaryJo Peterson, NLP Master Practitioner For more than 30 years, has been helping people grow and transform through personal transitions. She received a Master's degree in Social Work from University of Connecticut and has counseled adults in a wide variety of settings and formats, including families, couples, groups, and individuals. MaryJo's has a deep passion for assisting others and an ability to listen to the patterns and beliefs her clients express.
Her skills enable her to uncover core issues and to assist her clients with making positive change in manageable steps, helping them become more effective and fully engaged in their own lives.
In addition to her therapy practice MaryJo also developed a successful career in Real Estate, which was another side of helping people create the change they were longing for. Before joining with MindBridge Trainings, MaryJo spent many years working in a variety of settings including lectures, discussion groups, seminars, facilitating workshops, and one-on-one coaching. She also has expertise in the area of health and wellbeing with particularly around issues of weight. While her academic credentials are extensive, her study of NLP has added a dimension that she credits with helping her target results that are more tangible and come more quickly. She brings to her work an insightful, thoughtful, straightforward and genuine approach, and facilitates remarkable and lasting change in her clients.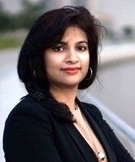 Bina Mathew
Leadership and Organizational Development
Bina Mathew, a member of the MindBridge Team, comes to Coaching armed with years of experience as a Communications and Strategy Professional. Having headed Communication Departments and teams in the Corporate world, training executives and spokespersons and formulating strategies, as well as being a PR and Advertising professional and journalist, coaching was a natural progression. It allows her to utilize her unique set of skills to enable people to find their goals and achieve them.
Bina has done her NLP Professional Life Coach, NLP Master Practitioner, and Transformational Hypnotherapy Certification with MindBridge Trainings International, and is in the process of getting her ICF ACC certification.
Through her Management Consultancy, Bina Mathews Consulting FZE, Bina does keynote addresses and motivational speeches, trainings for groups and is a Goal setting and Action Planning Coach.
She is also a mentor with Evolving Women, an NGO, helping young women from Africa shape a better future for themselves and their communities.
Academically, Bina has a Degree in Journalism, Women Studies and English Literature, a Masters in English Literature, Diplomas in Advertising, Leadership and Corporate Communication.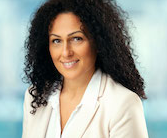 Fanika Nikic, ACCC
MindBridge Mentor Coach, Master NLP Practitioner, Master Coach
As a board director for the UAE chapter of the International Coaches Federation (ICF) and Certified Eriksonian Transformational Hypnotherapist, Fanika is committed to promoting the message of the benefits of coaching to the world. She spent the first 15 years of her corporate career in sales management and training, which developed her beliefs in people and helping them be the best version of themselves.
Fanika loves working with people to help them identify and achieve their personal goals. She is especially passionate about working with Women in Business and with people who are looking for lasting transformational change in all aspects of life. She is dedicated to seeing her clients overcome self-limiting beliefs, developing behavioral changes and establishing a strong sense of emotional awareness. Time is precious, so she believes in living fully awake and curious, and teaches her clients that they are capable of creating a deeply fulfilling life, grounded in passion and purpose.
As your coach, Fanika provides a positive and secure environment for you to explore your vision, to be curious, to deepen your understanding and to learn new skills to enable you to live as you truly want.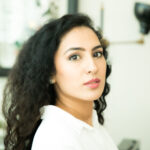 Dania Ehtesham
MindBridge Professional Coach, Master NLP Practitioner
Dania Zahid is an internationally certified Master NLP practitioner, Hypnotherapist and Transformational Growth Coach. Today a lot of powerful and intelligent women are unable to see just how powerful and intelligent they are. They just cannot perceive themselves the way others do and that's where Dania comes in. She is an expert in helping women see how powerful they truly are—no matter how powerless they may feel. She's a trusted advisor to women leaders. She helps women face their fears, their feelings and insecurities, to live a life of courage and confidence. She facilitates them in a way that they are able to not just do more but to be more. Having a warm and emphatic personality gives her the edge to connect with clients easily and help them open up and create an environment of trust and comfort.
As your Coach, She can help you:
• Identify your unique skills, talents, motivations and passions
• Realize your full leadership potential and get promoted faster
• Have greater confidence in the workplace
• Change your inner dialogue from being a bully to kindness.
• Uncover your energy drains and energy boosters
• Experience increased confidence & self-esteem and feel good about yourself
• Overcome personal challenges, obstacles & fears standing in your way of happiness
• Understand your emotions and how to manage them for enhanced emotional well-being
• Achieve better work-life balance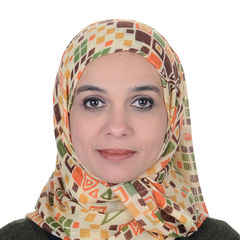 Dr. Nerman KamalC
MindBridge Master Coach, Master NLP Practitioner, Assistant Trainer
Dr. Nermin Kamal has passionately worked to expand her skills in professional coaching with her dental patients and with private coaching clients for many years. System Works Coaching and MindBridge NLP Coach Trainings introduced this into her professional and personal life, integrating the coaching work as a dentist and mentoring candidates, patients and professional and family systems.
Neuro-Linguistics Programming was a significant part of her path, leading to cognitive behavior therapy for many of patients/clients and candidates. She has been very effective using NLP skills and hypnosis with cancer patients during the treatment journey, alleviating the post trauma symptoms and promoting healing.
She has NLP Practitioner, NLP Masters, Pranic Healing, and Transformational Hypnosis Certifications. She specializes in Group Facilitation, Anxiety Disorder, PTSD, Mental Health Support, and Hypnotherapy, in addition to Personal and Professional Coaching.
Dr. Nermin Kamal says, "Conducting workshops and mentoring sessions for the past years has me excitedly looking forward to the next 'best of my work' yet to come."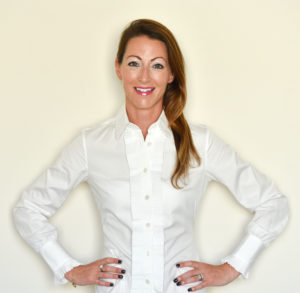 Linda Bonnar, ACC
MindBridge Representative & Assistant Trainer
Linda Bonnar is a certified Master NLP Coach & Master NLP Practitioner, ICF and ANLP member and author of a Press Play, a popular book and accompanying workbook for youth coaching. Linda focuses on helping people to make, meet and exceed goals in their personal and professional lives.
Originally with a background in Education and Training, Linda has an honors Degree in History and Philosophy from The National University of Ireland, Galway, a Higher Diploma in Education and Higher Diploma in Public Relations from University College Dublin. She is currently studying to achieve her academic certification in Applied Neuroscience Coaching.
Linda inspires, motivates and empowers her clients to become the drivers of their own success. She is incredibly focused on continuous personal growth and life-long learning. A highly energetic individual she constantly seeks new challenges, both mental and physical. To date she has completed two ultra-marathons of 50km and 72km, along with numerous marathons.
Quick Links
Top 10 Reasons to Hire a Coach