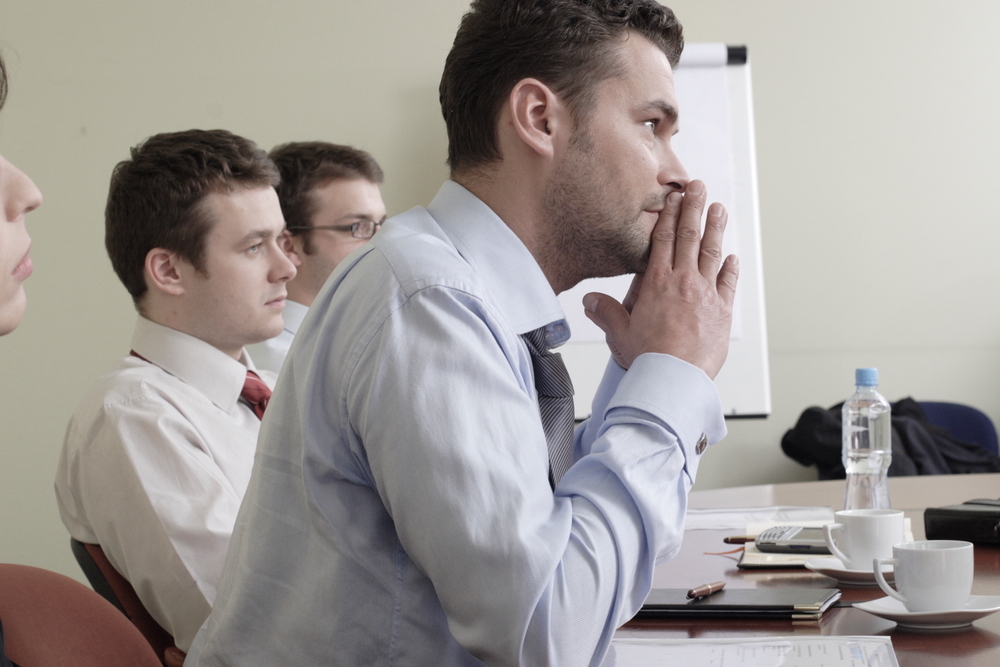 NLP – Influential Communication Business Training
"Most business problems are really people problems… and most people problems are communication problems"
In business, we interact with others in order to provide services to our clients, customers, colleagues and employees. Recent studies indicate that failure in the business environment, at both a personal and organizational level, is principally associated with ineffective communication and relational skills. In other words, the more effectively we can communicate with others, the more rewarding the experience. Having the NLP (Neuro Linguistic Programming) tools of precise communication excellence can transform daily work experience from mediocrity to extraordinary results.
This NLP sales and business training goes beyond motivation and traditional problem solving or team building training, it is designed to educate participants in the significant patterns of influential language and behavior and to elicit competency in applying the learned patterns. The experiential exercises in this training will facilitate immediate effectiveness in leadership and communication skills.
The NLP Influential Communication Business Training addresses the most important skills in the business world today: results oriented, influential communication and the ability to create an environment of trust and cooperation.
We use a variety of classroom demonstrations, direct-experience practice exercises, group discussions, explanations and case histories specific to your company needs. This creates a rich and stimulating learning environment that allows participants to confidently experience the direct benefits of NLP.
Personal attention and direction between the trainer and participants will further assure that the material will be utilized rapidly and effectively and integrated into the work environment in a respectful and productive manner.
NLP Applied in Business
Mastery of this level of applied NLP for business provides specific, easy to learn skills and techniques that will improve leadership, motivation, the level of performance, resolve sources of tension, overcome self imposed limitations, and achieve higher levels of confidence in virtually any area of professional life.
For a return on investment, many organizations around the world have used the technology of NLP to assist them in achieving their corporate objectives. NLP is useful in any situation in which people must communicate in order to produce positive results.
NLP Influential Communication Business Training is available on-site or off-site and can be tailored to fit your company's budget and time schedule. For information or to schedule a training email:

[email protected]
Here are some examples of projects in which NLP has been used:
Diners Club trained every manager and representative in the customer service area in NLP skills for handling customer and internal communication. The net result was a 254% increase in customer spending, and a 67% reduction in customer loss. The Customer Service Department, previously a cost center, became a revenue-producing part of the organization.
BMW in England modeled the communication patterns of the top 1% in sales. After determining the successful behaviors of these salespeople, the skills were taught to every salesperson in the organization. Sales of a new-introduced product greatly exceeded projections.
American Express trained twenty-four line managers from all over Asia to become transformational trainers. With no previous training experience, these employees became the heart of "American Express Quality Leadership", an area-wide initiative to encourage every employee to take personal responsibility for quality in customer service.
NLP has been used to assist business professionals in the following ways, among others…
A manager tailors his approach to staff development and motivation to the individual thinking patterns of each staff member. In a performance review, he identifies the employee's motivation strategy, i.e. how the employee motivates him/herself, and incorporates this naturally into the employee's development plan.
A team member presents a proposal in a planning meeting. He begins by gaining rapport and accord in the group. He then incorporates highly valued criteria representing each faction in the team into the design and communication of his idea. This makes the idea more accessible to each participant in the meeting, and therefore more persuasive.
A customer service representative handles a call from an irate customer. She establishes rapport with the customer, gently leads him into a calmer state of mind, pinpoints the problem, and solves it.
An internal consultant is part of an international project. He notices cross-cultural communication problems developing between project team members. Reading their non-verbal cues, he "translates" each group's intentions to the other group and prevents delays in the project due to misunderstandings.
What People Saying About NLP Training…
"I built my sales career from zero to become the world best motivator by using NLP"
– Anthony (Tony) Robbins, the best-known success coach in the world.

"NLP produces results and improves rapport. I want all my staff to attend the training."
– James Olson, former chairman, AT&T

"NLP is one of the biggest breakthroughs in the technology of achievement and human excellence."
– Time Magazine

"NLP could be the most important synthesis of knowledge about human communication to emerge since the explosion of Humanistic Psychology in the sixties."
– Science Digest
NLP Influential Communication Business Training is available on-site or off-site and can be tailored to fit your company's budget and time schedule.
For information or to schedule a training email:

[email protected]


or phone UAE: 971 50 365 3756 or USA: +919 869 7299