The MindBridge Team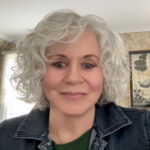 Marilou Seavey, PCC
MindBidge Trainings, President
Marilou Seavey, a Master NLP Trainer & NLP Professional Coach, facilitates personal and professional change worldwide. She assists people from all walks of life with the interior design of their lives-redefining who they are and getting them on track and "on purpose".      Her clients include Fortune 500 executives, small business owners, senior political advisors, diplomats, entertainers, and educators.
She has a special ability to create an ideal atmosphere for growth whether she is working with individuals, seminar groups, company teams, or large audiences. Her passionate belief is that she can help people free up something powerful inside themselves-and that it is easier than they think.
Marilou's work in the field of human potential and her study of NLP for over 35 years has formed the basis of her life's work. For Marilou, NLP is part art, part science, with an elegance based on the efficiency with which it can create change at any level. She continues to stay focused on pragmatic and useful applications for people in their everyday lives.
Marilou holds her Trainers' Certification from NLPU, the premier NLP research and development institute. She is  certified in Ericksonian and Traditional Hypnosis and Integral Eye Movement Therapy. Her NLP Practitioner and Master Practitioner Certifications were received from the Massachusetts Institute of NLP. Success Magazine UK featured Marilou in an article highlighting "Who's Who in NLP" and is a member of the National Association of Professional Women (NAPA). Marilou was interviewed as a leader in the NLP field by The Wealth Creator Source™ program. She has been interviewed as a guest on Siobhan Live Show, Dubai Eye and on Vibrant Living Radio, an Internet and satellite radio station.
Marilou is an ICF (International Coach Federation) credentialed Professional Certified Coach (PCC) and is the ANLP International Ambassador for the UAE. Her extensive travels throughout the United States, Canada, Europe, Dubai and Australia help make her presentations stimulating and unique. A NLP Master Practitioner and Trainer since 1982, she presents the NLP Practitioner Training and the NLP Masters Training in Boston, Massachusetts; Raleigh, North Carolina and Dubai, UAE.
She is highly respected internationally for her ability as a trainer and her knowledge of the mind. Her skillful presentations and deep understanding of the inner workings of the human mind provide her audience with the ideal atmosphere for learning. Marilou is committed to letting people in on the fact that "successful and prosperous living is an enlightening experience." Marilou is currently responsible for NLP programs delivered by MindBridge Trainings.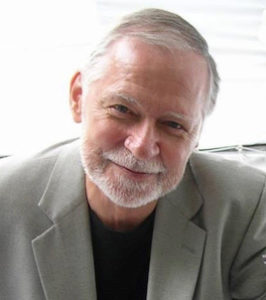 Jerry Seavey, PCC
MindBridge Trainings, CEO
Jerry Seavey is a MindBridge NLP & Coach Certification Trainer. He is also a Professional Coach and NLP Master Practitioner who has traveled the globe for more than 40 years teaching people how to create exceptional success and enhanced problem solving abilities in their personal and professional lives. He has devoted his career to the study, research, and teaching the effective development of the extraordinary faculties of our human potential.
Today, he is one of the foremost leaders in the field. His approach combines the knowledge of a psychologist, the determination and charisma of a business leader, and the sensitivity of a philosopher. Since 1971, when he founded the company that is today MindBridge, Jerry has been recognized as an exemplary professional coach, master trainer and expert in the field of personal and professional growth. His positive and effective teaching style has helped tens of thousands of people, from all walks of life, have a higher quality of life.
Jerry is one of those rare individuals who can present a complicated subject so that not only does his audience understand the concept but also the practical application of the principles involved. Along with an ongoing coaching practice, Jerry's programs include workshops and trainings in the US, Canada, Europe, Australia, Oman, Kuwait, Saudi Arabia, Abu Dhabi and Dubai.
Certified in Leadership Agility 360, debriefing and coaching, he also conducts corporate trainings and executive coaching in helping business professionals develop influential communication and leadership agility .
Jerry holds a Masters Certification in NLP and International Coach Federation credentialed Professional Certified Coach (PCC), and for the past 40 years has studied and worked with the most widely recognized experts in the field.
Currently he is responsible for Leadership Development Coaching and Management Trainings as well as Professional Coach and NLP Certification Trainings. He is a member of the International Coach Federation (ICF) and internationally board credentialed by the Association of Neuro Linguistic Programming and is the International ANLP Ambassador for the US.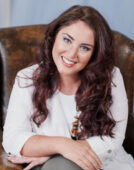 Gemma Frankland 
NLP Professional Coach & MindBridge General Manager
Gemma is part of the MindBridge team in Dubai, as she is passionate about helping others realize their full potential, having experienced the transformation that the training has brought to her life and career.
Gemma has completed her NLP Professional Life Coach, NLP Master Practitioner, and Transformational Hypnotherapy certifications all through MindBridge Trainings. She also holds a Diploma in Regulated Financial Planning with the CII. After almost 20 years working in finance, her interest in Coaching came about while she was a Director in an international wealth management firm and became curious about how NLP Coaching could assist with behavior in both clients and colleagues. After completing her certifications with MindBridge she left her corporate finance position to pursue her own Coaching and Consultancy firm.
 Through a combination of techniques, she works one on one with clients who are seeking the freedom and clarity to become balanced and authentic versions of themselves. She specializes in the area of wellbeing for professional women, who desire to feel healthy, wealthy and worthy in their personal and professional lives. With her finance background, she often works with people who have fallen out of love with money and want to learn the components to creating a life of abundance that they are proud to be living.
In her Consultancy, Gemma works with business owners, mainly in the finance sector; providing them with bespoke training to motivate and energize them and their teams. Harnessing the power of effective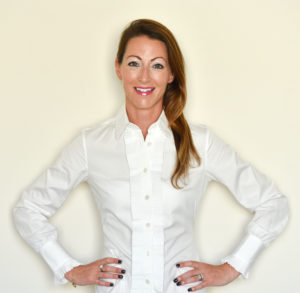 Linda Bonnar, PCC
MindBridge Representative & Assistant Trainer
Linda Bonnar is a certified Master NLP Coach & Master NLP Practitioner, ICF and ANLP member and author of Just Three Things and Press Play, a popular book and accompanying workbook for youth coaching. Linda focuses on helping people to make, meet and exceed goals in their personal and professional lives.
Originally with a background in Education and Training, Linda has an honors Degree in History and Philosophy from The National University of Ireland, Galway, a Higher Diploma in Education and Higher Diploma in Public Relations from University College Dublin. She is currently studying her academic certification in Applied Neuroscience Coaching.
Linda inspires, motivates and empowers her clients to become the drivers of their own success. She is incredibly focused on continuous personal growth and life-long learning. A highly energetic individual she constantly seeks new challenges, both mental and physical. To date she has completed two ultra-marathons of 50km and 72km, along with numerous marathons.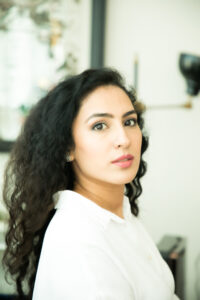 Dania Zahid 
NLP Professional Coach & MindBridge Representative
Dania Zahid is an internationally certified Professional Coach, Master NLP practitioner, Hypnotherapist and Transformational Growth Coach.
Today a lot of women are unable to appreciate just how powerful and intelligent they are. They just cannot perceive themselves the way others do and that's where Dania comes in. She is an expert in helping women see how powerful they truly are—no matter how they may feel.
She's a trusted advisor to women leaders. She helps women face their fears, their feelings and their insecurities, to live a life of courage and confidence. She facilitates them in a way that they are able to not just do more, but to be more.
Having a warm and emphatic personality gives Dania the edge to connect with clients easily and help them open up and create an environment of trust and comfort.
As your Coach, She can help you:
Identify your unique skills, talents, motivations and passions
• Realize your full leadership potential and get promoted faster
• Change your inner dialogue from being a bully to kindness.
Uncover your energy drains and energy boosters
• Experience increased confidence & self-esteem and feel good about yourself
• Overcome personal challenges, obstacles & fears standing in your way
• Understand your emotions and how to manage them for enhanced emotional well-being
• Achieve better work-life balance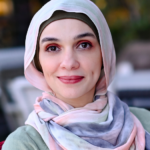 Dr. Nerman Kamal
Mindbridge Master NLP Practitioner, Master Coach, Assistant Trainer
Dr. Nermin Kamal has passionately worked to expand her skills in professional coaching with her dental patients and with private coaching clients for many years. System Works Coaching and MindBridge NLP Coach Trainings introduced this into her professional and personal life, integrating the coaching work as a dentist and mentoring candidates, patients and professional and family systems.
Neuro-Linguistics Programming was a significant part of her path, leading to cognitive behavior therapy for many of patients/clients and candidates. She has been very effective using NLP skills and hypnosis with cancer patients during the treatment journey, alleviating the post trauma symptoms and promoting healing.
She has NLP Practitioner, NLP Masters, Pranic Healing, and Transformational Hypnosis Certifications. She specializes in Group Facilitation, Anxiety Disorder, PTSD, Mental Health Support, and Hypnotherapy, in addition to Personal and Professional Coaching.
Dr. Nermin Kamal says, "Conducting workshops and mentoring sessions for the past years has me excitedly looking forward to the next 'best of my work' yet to come."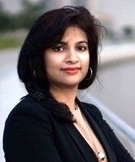 Bina Mathew
Leadership and Organizational Development
Bina Mathew, a member of the MindBridge Team, comes to Coaching armed with years of experience as a Communications and Strategy Professional. Having headed Communication Departments and teams in the Corporate world, training executives and spokespersons and formulating strategies, as well as being a PR and Advertising professional and journalist, coaching was a natural progression. It allows her to utilize her unique set of skills to enable people to find their goals and achieve them.
Bina has done her NLP Professional Life Coach, NLP Master Practitioner, and Transformational Hypnotherapy Certification with MindBridge Trainings International, and is in the process of getting her ICF ACC certification.
Through her Management Consultancy, Bina Mathews Consulting FZE, Bina does keynote addresses and motivational speeches, trainings for groups and is a Goal setting and Action Planning Coach.
She is also a mentor with Evolving Women, an NGO, helping young women from Africa shape a better future for themselves and their communities.
Academically, Bina has a Degree in Journalism, Women Studies and English Literature, a Masters in English Literature, Diplomas in Advertising, Leadership and Corporate Communication.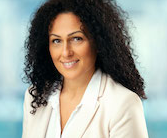 Fanika Nikic, ACC
Mindbridge Mentor Coach, Master NLP Practitioner, Master Coach
As a board director for the UAE chapter of the International Coaches Federation and Certified Eriksonian Transformational Hypnotherapist, Fanika is committed to promoting the message of the benefits of coaching to the world. She spent the first 15 years of her corporate career in sales management and training, which developed her beliefs in people and helping them be the best version of themselves.
Fanika loves working with people to help them identify and achieve their personal goals. She is especially passionate about working with Women in Business and with people who are looking for lasting transformational change in all aspects of life. She is dedicated to seeing her clients overcome self-limiting beliefs, developing behavioral changes and establishing a strong sense of emotional awareness. Time is precious, so she believes in living fully awake and curious, and teaches her clients that they are capable of creating a deeply fulfilling life, grounded in passion and purpose.
As your coach, Fanika provides a positive and secure environment for you to explore your vision, to be curious, to deepen your understanding and to learn new skills to enable you to live as you truly want.  [email protected]    UAE: +971 56 955 1866
communication, she helps business owners redefine what it means to be a success in the workplace.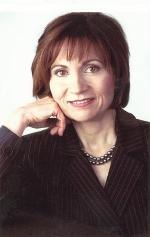 MaryJo Peterson, LICSW
NLP Coach & Assistant Trainer
MaryJo Peterson, NLP Master Practitioner For more than 30 years, has been helping people grow and transform through personal transitions. She received a Master's degree in Social Work from University of Connecticut and has counseled adults in a wide variety of settings and formats, including families, couples, groups, and individuals. MaryJo's has a deep passion for assisting others and an ability to listen to the patterns and beliefs her clients express.
Her skills enable her to uncover core issues and to assist her clients with making positive change in manageable steps, helping them become more effective and fully engaged in their own lives.
In addition to her therapy practice MaryJo also developed a successful career in Real Estate, which was another side of helping people create the change they were longing for. Before joining with MindBridge Trainings, MaryJo spent many years working in a variety of settings including lectures, discussion groups, seminars, facilitating workshops, and one-on-one coaching. She also has expertise in the area of health and wellbeing with particularly around issues of weight. While her academic credentials are extensive, her study of NLP has added a dimension that she credits with helping her target results that are more tangible and come more quickly. She brings to her work an insightful, thoughtful, straightforward and genuine approach, and facilitates remarkable and lasting change in her clients.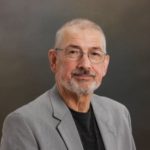 Dr. Charles Tweedly
Leadership and Organizational Development
Dr. Charles Tweedly is an independent consultant in the area of Training, Leadership and Organizational Development and Change Facilitation. He is also a certified Senior Action Learning Coach, a member of the Board for the World Institute for Action Learning (WIAL) and (WIAL-USA) and Director of the New England Region Chapter of WIAL-USA. He is also a certified NLP Coach and Practitioner. In addition, he is certified in MBTI, FIRO-B, Leadership Agility, and Emotional Social Intelligence Inventory (ESCI).
Dr. Tweedly has over 25 years of experience in the fields of human resource development, organizational learning, change management, action learning, and leadership development. His clients include Otis Elevator, Pratt & Whitney, Harley-Davidson, UTC Fire & Safety, Hamilton-Sundstrand, Pfizer, FEMA and Southland Industries. His current focus in the area of design and delivery action learning based leadership development programs.
Currently, Dr. Tweedly is an Associate Professor in Business at Becker College in Worcester, MA. He has also designed and delivered Leadership courses at Northeastern University and Swinburne University in Melbourne, Australia. He was also an online professor at the University of Maryland, University College in the area of Leadership, Organizational Communications and Organizational Behavior.
Prior to becoming an independent consultant, Dr. Tweedly was an internal consultant in Leadership and Organizational Development for Pratt & Whitney Aircraft Engines. He played a key role in creating and facilitating comprehensive integration and change strategies for numerous restructuring programs, joint ventures, and merger/acquisitions in Asia, Europe, and the United States. As a Training Manager for Otis Elevator Company, he managed the training requirements for the Eastern United States and Canada.
Dr. Tweedly graduated from Bryant College with a Bachelors degree in marketing. He received his Masters in human resource development from Boston University and his Doctorate from George Washington University. His dissertation topic was Transformational Learning and Successful Dyslexics.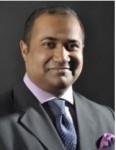 Irfan Hafeez
NLP & Executive Coach
Irfan is a Learning & Development specialist. He has been associated with multinational banks over the last 17 years developing human capital across their business segments. He has extensive experience in executive coaching, performance management, leadership development, talent management, enhancing customer experience and employee engagement.
Irfan is a graduate from Harvard Business School. He is a certified Executive Coach, NLP, MBTI & EQi certified practitioner. He has successfully completed his ICMQ Wealth Management and Supervisory Management program NEBSM – National Examining Board of Supervisory Management from UK. He is on the board of CLO (Chief Learning Officers -USA) and Fellow of the ILM (Institute of Leadership & Management) – UK.
Designed & delivered unique Leadership programs in collaboration with Harvard Business School and Developed & institutionalized Training Academies offering programs to Gulf & Eastern European countries Delivering Executive Coaching, Performance Management & Team Development programs for two of the leading local banks In UAE focusing on their middle & senior management
He has Coached 200 Nationals across six emirates making them more attractive for the potential employers and Delivered interactive workshops on Coaching, Performance Management, Leadership, Frontline Customer experience. He also Trained or consulted for SCB, HSBC, Lloyds, Cm, Barclays through EIBFS platform.
He has cultivated and nurtured strong relationships with Harvard Business School, American Society for Training & Development (USA), Boston Global (USA) , MindBridge International (USA), Chartered Management Institute (UK) and many others. It enables him to leverage their expertise in making his training programs valuable & unique.
Irfan's strength lies In his belief in the human spirit of continued improvement. His penchant for making a difference in people's lives drives his creativity in designing interventions that create a lasting impression on delegates.