Gerald (Jerry) Seavey, PCC
MindBridge NLP Institute, CEO
Jerry Seavey is a master NLP Coach Trainer who has traveled the globe for more than a third of a century teaching people how to create exceptional success, and enhanced problem solving abilities in their personal and professional lives. He has devoted his career to the study, research, and teaching the effective development of the extraordinary faculties of our human potential.
Today, he is one of the foremost leaders in the field. His approach combines the knowledge of a psychologist, the determination and charisma of a business leader, and the sensitivity of a philosopher. Since 1971, when he founded the company that is today MindBridge, Jerry has been recognized as an exemplary seminar leader, master trainer and expert in the field of personal and professional growth. His positive and effective teaching style has helped tens of thousands of people, from all walks of life, have a higher quality of life.
Jerry is one of those rare individuals who can present a complicated subject so that not only does his audience understand the concept but also the practical application of the principles involved. Along with an ongoing coaching practice, Jerry's programs include workshops and trainings in Boston, Dallas, Raleigh, Paris, Oman, Kuwait, Saudi Arabia, Abu Dhabi and Dubai. Certified in Leadership Agility 360, debriefing and coaching, he also conducts corporate trainings and executive coaching in helping business professionals develop influential communication and leadership agility .
Jerry holds a Masters Certification in NLP and International Coach Federation credentialed Professional Certified Coach (PCC), and for the past 35 years has studied and worked with the most widely recognized experts in the field. He was a pioneer in developing and providing NLP-based sales training to one of the largest technology companies in the U.S. In addition, he developed advanced instructor certification and trained the trainers for Silva International. Jerry received numerous top awards from Silva, including the President's Cup as #1 trainer internationally.
He is the co-author of a best selling Nightingale-Conant Universal Mind Power audio program and has appeared on television and radio shows where he shared his expertise on enhancing creativity and problem solving through the NLP coaching model.
Currently he is responsible for Instructor Development, and Program Development for MindBridge Trainings, Personal and Professional Coaching and NLP Coach Certification Training for the MindBridge International NLP Institute. He is also a member of the International Coach Federation (ICF) and internationally board credentialed by the Association of Neuro Linguistic Programming (ANLP).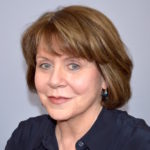 Marilou Seavey, PCC
MindBidge NLP Institute, President
Marilou Seavey, a Master NLP Trainer & NLP Coach, facilitates personal and professional change worldwide. She assists people from all walks of life with the interior design of their lives-redefining who they are and getting them on track and "on purpose".  Her clients include Fortune 500 executives, small business owners, senior political advisors, diplomats, entertainers, and educators.
She has a special ability to create an ideal atmosphere for growth whether she is working with individuals, seminar groups, company teams, or large audiences. Her passionate belief is that she can help people free up something powerful inside themselves-and that it is easier than they think.
Marilou's work in the field of human potential and her study of NLP for over 25 years has formed the basis of her life's work. For Marilou, NLP is part art, part science, with an elegance based on the efficiency with which it can create change at any level. She continues to stay focused on pragmatic and useful applications for people in their everyday lives.
At MindBridge International NLP Training Institute, Marilou has been instrumental in creating and developing NeuroShift™, the company's latest offering, which addresses facilitating rapid change. She has also designed unique one-to-three day "personal retreats" that are especially effective in her intensive work with clients from all over the world.
Marilou holds her Trainers' Certification from NLPU, the premier NLP research and development institute. Her NLP Practitioner and Master Practitioner Certifications were received from the Massachusetts Institute of NLP. Success Magazine UK featured Marilou in an article highlighting "Who's Who in NLP" and is a member of the National Association of Professional Women (NAPA). Marilou is currently being interviewed as a leader in the NLP field by The Wealth Creator Source™ program for their monthly CD. She has been interviewed as a guest on Siobhan Live Show, Dubai Eye and on Vibrant Living Radio, an Internet and satellite radio station.
Marilou is an ICF (International Coach Federation) credentialed Professional Certified Coach (PCC). Her extensive travels throughout the United States, Canada, Europe, Dubai and Australia help make her presentations stimulating and unique. A NLP Master Practitioner and Trainer since 1982, she presents the NLP Practitioner Training and the NLP Masters Training in Boston, Massachusetts; Raleigh, North Carolina and Dubai, UAE.
She is highly respected internationally for her ability as a trainer and her knowledge of the mind. Her skillful presentations and deep understanding of the inner workings of the human mind provide her audience with the ideal atmosphere for learning. Marilou is committed to letting people in on the fact that "successful and prosperous living is an enlightening experience." Marilou is currently responsible for NLP programs delivered by MindBridge International NLP Training Institute.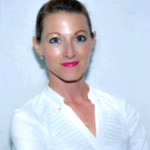 Linda Bonner
MindBridge UAE Representative
Linda Bonnar is a certified Master NLP Coach & Master NLP Practitioner, ICF and ANLP member and author of a Press Play, a popular book and accompanying workbook for youth coaching. Linda focuses on helping people to make, meet and exceed goals in their personal and professional lives.
Originally with a background in Education and Training, Linda has an honors Degree in History and Philosophy from The National University of Ireland, Galway, a Higher Diploma in Education and Higher Diploma in Public Relations from University College Dublin. She is currently studying to achieve her academic certification in Applied Neuroscience Coaching.
Linda inspires, motivates and empowers her clients to become the drivers of their own success. She is incredibly focused on continuous personal growth and life-long learning. A highly energetic individual she constantly seeks new challenges, both mental and physical. To date she has completed two ultra-marathons of 50km and 72km, along with numerous marathons and half- marathons.
Linda is available to meet with prospective students she can be reached at
(0)50 203 85 64.
Mary Jo Peterson, LICSW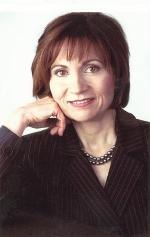 NLP Master Practitioner and Assistant Trainer
MaryJo Peterson, NLP Master Practitioner For more than 30 years, has been helping people grow and transform through personal transitions. She received a Master's degree in Social Work from University of Connecticut and has counseled adults in a wide variety of settings and formats, including families, couples, groups, and individuals. MaryJo's has a deep passion for assisting others and an ability to listen to the patterns and beliefs her clients express.
Her skills enable her to uncover core issues and to assist her clients with making positive change in manageable steps, helping them become more effective and fully engaged in their own lives.
In addition to her therapy practice MaryJo also developed a successful career in Real Estate, which was another side of helping people create the change they were longing for. Before joining with MindBridge Trainings, MaryJo spent many years working in a variety of settings including lectures, discussion groups, seminars, facilitating workshops, and one-on-one coaching. She also has expertise in the area of health and wellbeing with particularly around issues of weight. While her academic credentials are extensive, her study of NLP has added a dimension that she credits with helping her target results that are more tangible and come more quickly. She brings to her work an insightful, thoughtful, straightforward and genuine approach, and facilitates remarkable and lasting change in her clients.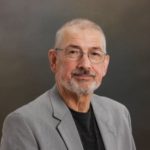 Dr.Charles Tweedly
Leadership and Organizational Development
Dr. Charles Tweedly is an independent consultant in the area of Training, Leadership and Organizational Development and Change Facilitation. He is also a certified Senior Action Learning Coach, a member of the Board for the World Institute for Action Learning (WIAL) and (WIAL-USA) and Director of the New England Region Chapter of WIAL-USA. He is also a certified NLP Coach and Practitioner. In addition, he is certified in MBTI, FIRO-B, Leadership Agility, and Emotional Social Intelligence Inventory (ESCI).
Dr. Tweedly has over 25 years of experience in the fields of human resource development, organizational learning, change management, action learning, and leadership development. His clients include Otis Elevator, Pratt & Whitney, Harley-Davidson, UTC Fire & Safety, Hamilton-Sundstrand, Pfizer, FEMA and Southland Industries. His current focus in the area of design and delivery action learning based leadership development programs.
Currently, Dr. Tweedly is an Associate Professor in Business at Becker College in Worcester, MA. He has also designed and delivered Leadership courses at Northeastern University and Swinburne University in Melbourne, Australia. He was also an online professor at the University of Maryland, University College in the area of Leadership, Organizational Communications and Organizational Behavior.
Prior to becoming an independent consultant, Dr. Tweedly was an internal consultant in Leadership and Organizational Development for Pratt & Whitney Aircraft Engines. He played a key role in creating and facilitating comprehensive integration and change strategies for numerous restructuring programs, joint ventures, and merger/acquisitions in Asia, Europe, and the United States. As a Training Manager for Otis Elevator Company, he managed the training requirements for the Eastern United States and Canada.
Dr. Tweedly graduated from Bryant College with a Bachelors degree in marketing. He received his Masters in human resource development from Boston University and his Doctorate from George Washington University. His dissertation topic was Transformational Learning and Successful Dyslexics.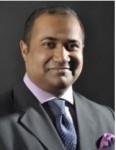 Irfan Hafeez
NLP & Executive Coach
Irfan is a Learning & Development specialist. He has been associated with multinational banks over the last 17 years developing human capital across their business segments. He has extensive experience in executive coaching, performance management, leadership development, talent management, enhancing customer experience and employee engagement.
Irfan is a graduate from Harvard Business School. He is a certified Executive Coach, NLP, MBTI & EQi certified practitioner. He has successfully completed his ICMQ Wealth Management and Supervisory Management program NEBSM – National Examining Board of Supervisory Management from UK. He is on the board of CLO (Chief Learning Officers -USA) and Fellow of the ILM (Institute of Leadership & Management) – UK.
Designed & delivered unique Leadership programs in collaboration with Harvard Business School and Developed & institutionalized Training Academies offering programs to Gulf & Eastern European countries Delivering Executive Coaching, Performance Management & Team Development programs for two of the leading local banks In UAE focusing on their middle & senior management
He has Coached 200 Nationals across six emirates making them more attractive for the potential employers and Delivered interactive workshops on Coaching, Performance Management, Leadership, Frontline Customer experience. He also Trained or consulted for SCB, HSBC, Lloyds, Cm, Barclays through EIBFS platform.
He has cultivated and nurtured strong relationships with Harvard Business School, American Society for Training & Development (USA), Boston Global (USA) , MindBridge International (USA), Chartered Management Institute (UK) and many others. It enables him to leverage their expertise in making his training programs valuable & unique.
Irfan's strength lies In his belief in the human spirit of continued improvement. His penchant for making a difference in people's lives drives his creativity in designing interventions that create a lasting impression on delegates.