Why NLP / Professional Life Coach Training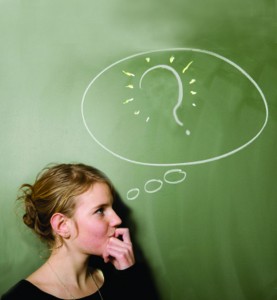 NLP is a system of skills and tools to increase effectiveness in communication and for creating results driven outcomes. It is recognized worldwide as a key to unlocking human potential. It is often referred to as a user's manual for effective living.
Neuro Linguistic Programing (NLP) demystifies the success strategies that are used by highly effective and fulfilled people. Our comprehensive NLP programs provide exceptionally useful tools for helping you achieve higher levels of personal excellence and to develop the professional NLP skills that you need right now and you will continue to use throughout your life.
For the results of your NLP and Coach training to be truly effective it is critical that learning takes place in an environment that uses a blend of live demonstrations and supervised exercises, with feedback that refines and integrates your learning experience.
Also you will want a balance of presentations with question and answer periods along with resource material that you can continue to use as you continue to further develop your skills.
That is exactly what you'll find in our MindBridge NLP programs. You will be learning in a highly supportive atmosphere where the trainer and staff are fully available to assure your maximum results and you will receive the highest quality training manuals and support material. And the MindBridge NLP Coach Certification Training is ICF approved and ANLP board credentialed.
Have a genuine and powerful influence on the outcome of situations both personally and professionally
Communicate with others in ways that assure your meaning is understood
Increase your level of understanding of what others communicate to you
Deal more effectively with 'difficult' people
Cultivate the characteristics that are consistent with highly successful people
Empower yourself and motivate others
Learn to speak in ways that bypass unconscious resistance to new ideas
Develop a natural charisma, communication and leadership that is captivating and compelling
Acquire new more resourceful ways of thinking and responding in difficult situations
Naturally create and maintain genuine rapport with all types of people
Set achievable and value driven goals
Choose your training wisely.
Today there are thousand of sources of NLP material. There are even trainings that will claim to 'teach' you NLP online. But nothing takes the place of live training with qualified staff that have successfully implemented the NLP model in their lives. NLP is an incomparable model for developing influencing skills, which means that anyone who learns how to use these tools can change their experience in any area of life.
MindBridge Trainings, with more than a quarter of a century of international experience, is considered one of the highest quality and most respected NLP & Coach Training companies in the world.
The MindBridge NLP Coach Dual Certification Training is ICF (International Coach Federation) approved and also ANLP (Association for Neruo Linguistic Programming) credentialed. You receive 2 internationally recognized certifications upon completion of the MindBridge NLP Coach Training.
Why choose a 'Live' training?
Would you trust flying on an airline with a pilot who had learned to fly only by reading books about it or from internet and tele-classes training? There are many things that are better learned by 'direct, hands-on experience. NLP Coaching is one of those skills that is best learned with live, face to face interaction, observation and feedback.
When taking an NLP Training it is essential to experience live interaction with both the trainer and others in the course that will be your 'clients' throughout the training. It is considerably more effective for learning exceptional NLP skills to be in a class room situation as compared to internet, tele-classes or just book learning.
The MindBridge NLP Training will give you personal instruction by world-renowned trainers, developers and authors Jerry Seavey and Marilou Seavey, who have more than thirty five years of training experience. (see 'who we are')
MindBride Trainings offers a 100% satisfaction guarantee for all of its certification trainings. Here's how it works: Attend the first two days of the NLP training. If you decide that the training isn't for you, just let us know by the end of Day 2 and return your manuals, and we'll refund 100% of your registration fee. No questions asked.