Benefits of Attending NLP Professional Life Coach/ NLP Practitioner Comprehensive Dual Certification Training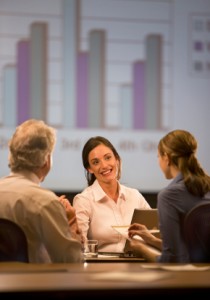 The importance of NLP and Coaching skills for business professionals, individuals, parents – and pretty well all of us who interact with others is rapidly becoming clear. Many team leaders and managers, for instance, now find it part of their job description.
Uniting the principles of NLP with the power of Coaching makes the MindBridge NLP Coach Certification Training essential for individuals whose work involves leadership, interacting with, influencing and assisting others, or for those who what a career as a professional NLP Coach.
Some Unique Benefits of MindBridge NLP Coach Trainings
You will learn some of the most advanced and influential communications skills available. Your ability to establish deep rapport and your understanding of how people create and maintain their perception or world view (the structure of human experience) will put you in an excellent position to interact with others and create exceptional results.
The addition of the foundational principals of NLP with leading edge coaching skills will greatly increase your effectiveness. Specifically, with an understanding of how all people create the maps of individual reality, together with the belief that your clients already have the resources they need, will enable you to help your clients achieve results in a shorter period of time and with more effectiveness.
It is very likely that when a client seeks out a Coach it is often for a specific issue that blocks them from achieving their outcomes. An NLP Coach has access to a vast array of tools to help clear such blocks. Coaches who are not trained in NLP will generally not have these skills.
NLP's focus on eliciting well formed outcomes is a pivotal aspect of NLP coaching. When applied to business and personal interactions it creates a higher level of excellence in the end results of any communication. Sometimes, the main reason for someone seeking coaching assistance is for them to get clear on what they really want. To assist an individual in clarifying their outcomes is not just a vital first step—it can also be one of the most important interventions the NLP Coach/Practitioner may make.
NLP is about focusing on what we want and looking for models of excellence that will help achieve our goals. Working from this mind-set is likely to be far more effective than someone who adopts the normal cultural beliefs about possibility. This is just some of the NLP difference.
MindBridge NLP Coach Certification is ICF approved ASCTH and ANLP credentialed.
Upon completion of the training you will receive 2 internationally recognized certificates, NLP Practitioner and International Professional Certified Coach (IPCC).
Information – NLP Coach & NLP Practitioner Certification Training
You Will Learn To…
Help yourself, clients, family and friends find a healthy balance and live more fulfilling, satisfying lives
Combine NLP knowledge with well defined Coaching skills
Deliver effective feedback (in a way that it can be heard) to heighten a client's awareness
Develop an expanded range of Coaching tools and techniques
Offer more services to current clients and expand into new markets
Exceed international standards and best practices in the field of coaching
Customize your language for each individual to create deep levels of rapport
Use coaching in your current work and  improve your leadership ability
Learn to work with many common coaching/client issues
Refine your communication skills by developing facility with the NLP coaching model
Combine NLP knowledge with leading edge Coaching skills
Help clients identify their values and priorities, and take appropriate action based on them
Facilitate your client's progress through blocks, fears and obstacles
Provide  the ongoing support your clients need to continue taking action
For those with no plans to start a coaching business or already have NLP training– but who want coaching skills:
Learn how to use abstract language to achieve agreement
Receive hands-on experience of both coaching and being coached
Refine your communication skills by developing facility with the NLP inquiry model
Adapt the coaching model to fit in your current work and to improve your leadership ability
Be in charge of your emotional state rather than being controlled by it
Learn the subconscious encoding mechanism of the brain and learn to create a sequence of instructions to modify limiting beliefs
Successfully assist others to create change in their lives
Offer more services to current clients and expand into new markets
Learn how to recognize what type of personality is hiding behind different types of words
Set automatic triggers or stimulus to move in a specific direction
Ask the precise questions so that goals become free from confusion or ambiguity
Eliminate limiting beliefs and decisions  as you move through internal blocks

 to right action and results
Discover how certain questions can reveal specific information about any concealed subject
Reach an entirely new skill level of influence and leadership
Learn to challenge and overcome objections elegantly in any interaction
Actually create a future that more compelling, motivating and exciting
And at the end of the day know that you have made a difference for yourself and others
You can register by phone (USA): +919 771 2227
(UAE): +971 (0)4 248 5100
email: [email protected]