NLP and the Neuroscience of Strong Emotions
Marilou Seavey, PCC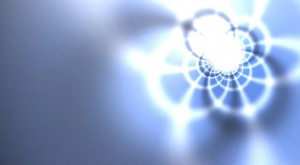 A question was recently asked that I think is important to address.
MindBridge WhatsApp Coaches Group

"What can NLP Coaches do when a client finds himself or herself in an un-resourceful emotional state during a coaching session?"
One of the beauties of NLP is that by trusting the outcome frame and keeping in mind the NLP Presuppositions, we understand that a client interprets experience through their own inner map. They are experiencing emotions that are a result of their personal world model, which is why it's crucial for NLP Coaches to recognize that any person's map (including your own) is comprised of a combination of pictures, sounds, feelings, (VAK) and sometimes taste and smell. When we change components of the map, we change the emotional state.
Emotional States
It is certainly not considered healthy to deny or repress emotions, but it is also unhealthy to allow our emotions to hold us hostage, feeling like we are helpless victims that can't do anything about them.
Emotions are evaluations of something we see, hear, touch, smell or taste, with our physical senses or internally, whether remembered or imagined. Emotions are valuable because they provide important messages about the degree to which our criteria or values are being satisfied or violated.
Emotions are electro-chemical responses derived from what is held in the individual's map of experience. With every new experience our brain records that information and then clusters of neurons organize it into neural networks. When a particular neural network forms, the brain produces neurochemicals and nerve impulses that are then sent through the body. As that electro-chemical reaction travels through our system we experience what we know and feel as emotions.
The qualities of our emotions determine how easily we remember events. We remember our experiences more powerfully when we have a strong emotion. As we replay memories we reactivate the emotional chemistry and with each replay the memory becomes more neurologically established. Our neural architecture creates what we might think of metaphorically as a holographic memory. As an experience becomes imprinted in the neural circuitry, emotion is stored and with each recall of the memory the emotion becomes more and more locked in place.
This is a brilliant phenomenon because this is the mechanism how we revisit and learn from our history and can help us to experience the high-quality emotional states of happiness, joy, love, creativity, and so much more.
We tap into our maps and their emotional components and project forward, using our imagination, to generate motivation for desired goals and outcomes. This same process however, also can lock us into the neural circuitry of negative emotions and unpleasant memories.
Internal Maps of Personal Reality
The central presupposition of NLP, "The map is not the territory", simply put, means that people respond to their maps of reality, not to reality itself. NLP is the science of changing these maps (not reality). Maps are made of pictures, sounds, feelings, smells and tastes and our maps are often out of awareness.
Our five senses are the input channels through which new information is received and then sorted to represent what we come to understand as our 'reality'.
We all work from our own unique perception of the world. Each person's experience and interpretation of reality is the end product of a complex, multidimensional filtering process (Deletions, Distortions, Generalizations). Since each of us creates our own model of the world in which we live, it is our personal 'world-model' or 'map' that gives rise to our idiosyncratic emotional responses.
Understanding that everyone has a unique map helps us in recognizing that our client isn't responding to actual reality, even though it is 'reality' for them. This understanding supports the coaching perspective that there is a difference between the world at large and our individual experience and interpretation of it. Your client's map of the world will largely determine, what their experience of the world will be and what choices they will see as available.
The Mind-Body System
"Mind and body affect each other, they are a system." Thoughts and experience are composed of patterns that have a structure. Experience will alter when the pattern is altered. We can produce more suitable experiences by changing the patterns within our thought structure. This fact is at the core of NLP and Cognitive-Behavioral Psychology.
What Can a Coach Do About It
As you gain more practice as an NLP Coach and you develop more and more skills, both in calibrating when a client's state is changing and in your response to that state change, you enhance your ability to guide the client in enriching their underlying map and deepen your appreciation of the importance of the NLP Presuppositions.
When working with the clients you will ideally have established resource anchors that you can use to bring the client back to the 'here and now' and elicit a more resourceful state. By calibrating the changes in their expressions or tone of voice, you can use your language skills to help them dissociate or even ask them to adjust their physiology by leaning back slightly and looking upward, or use other dissociative technique that will give them greater awareness of their internal representations.
It may be the case that they are unaware of their internal visual, auditory recall or self-talk that is driving the emotional distress. As an NLP Coach, you can begin to ask them 'As If' behavioral frame questions or use sub-modality shifts. You can use meta-reframes to change meaning and your own voice tones as you direct them to a more resourceful internal state.
If What You're Doing Isn't Working… Do Something Else
Coaching, in general, does not solve every problem for the client, that is their responsibility. Encouraging your client to ponder an issue and not feel the need to come up with a solution or answer immediately is very useful, especially if the coach does not yet have the questioning skill set to uncover the deeper structure. Pondering allows the client to 'own' the solution and is more useful than leaving a client in emotional distress.
Of course we cannot fully predict where the client will end up with the questions that we ask them. Our clients hire us as guides, as well as coaches, to be with them on their journey of self-discovery and personal change. And in that role it's our responsibility to be flexible and have as many tools as possible, knowing those tools will develop and we will add more over time. This helps assure ourselves as well as our clients that as they complete a session with us their insights, awareness and new choices they will have going forward will empower them in ways that exceed where they were when the session began.
Out of the Rabbit Hole
There is an old-school way of thinking that would have clients delve deeply into a limiting emotional state, and most of us know how easy it is to go down a rabbit hole that leads us deeper into negative feelings. With NLP and neuroscience we know that's unnecessary. And, as we can't predict where the client will go, we can empower ourselves to have the tools available to help move clients out of the rabbit hole and into the light. There is always light at the end of the tunnel.
That is also true for us as coaches. We're going to find experiences with clients that are not only unexpected, but will challenge us. It really isn't a question of will it or won't it happen. And, when the day comes when you have a client who encounters and unexpected and unsettling emotional state, you want to be competent and confident in your ability to respond resourcefully.
We are all responsible for creating our own experience. Even when challenging events that we cannot control happen, we are responsible for choosing our responses to these events. Typically, however, we have much more control than we think we have. As NLP Coaches, we do our best to be skilled so that we can respond to the unexpected. Holding the coaching state of curiosity and the coaching belief that our clients are creative and have the resources they need to choose more resourceful emotional states by helping them learn how to reorganize their internally represented pictures, inner dialogues and sensations. That's why it can be said, "change your thinking and it will change your life".
NLP Coaching Resources – (see your manual index for page number)
Behavioral Frames
Presuppositions
Representational Systems
Rapport
Inner Dialog
Sub-modalities
Calibration
Well Formed Outcomes
Meta Model
Anchoring
Meta Reframing
Insightful Questions
Accessing Resourceful States